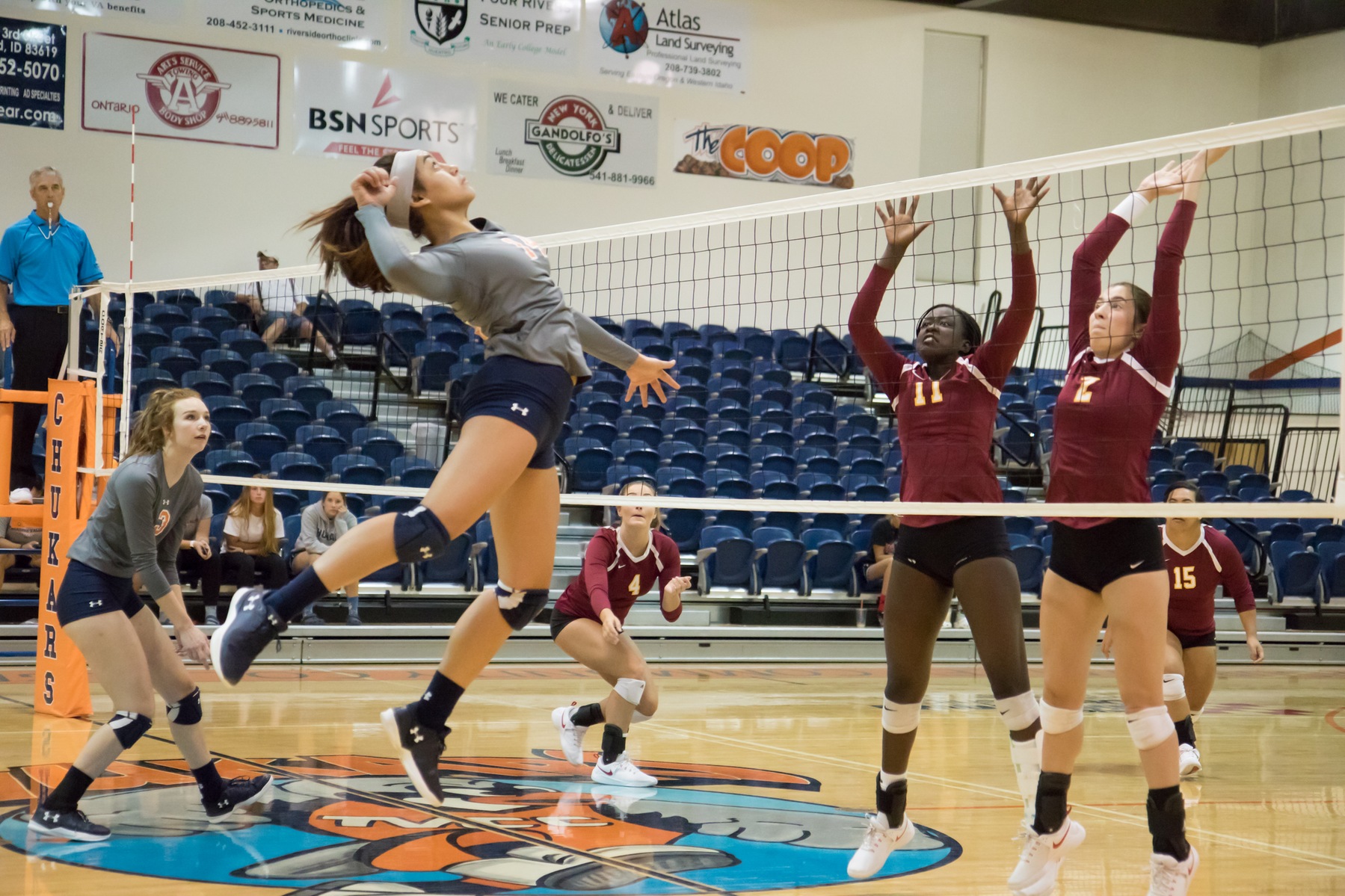 (Yakima, WA) - Coach Mellinger and her CHUKAR volleyball team stayed alive on Tuesday night with a convincing 3-0 win over Yakima. With the win, and North Idaho College lost to Spokane on Tuesday night, the stage is set for a playoff contention match with North Idaho this Sunday in Ontario.
Freshman Janae Odom led the Chuks with 12 kills, followed by Kawai Ua with 10 kills, Jessica Whiteley with 9, and Tessa McFetridge with 8. Anela Navor dished out 33 assists.
The Chukars, 18-14 overall and 9-6 in league, will host North Idaho College on Sunday, which will also be sophomore day. Match will start at 12 pm noon.