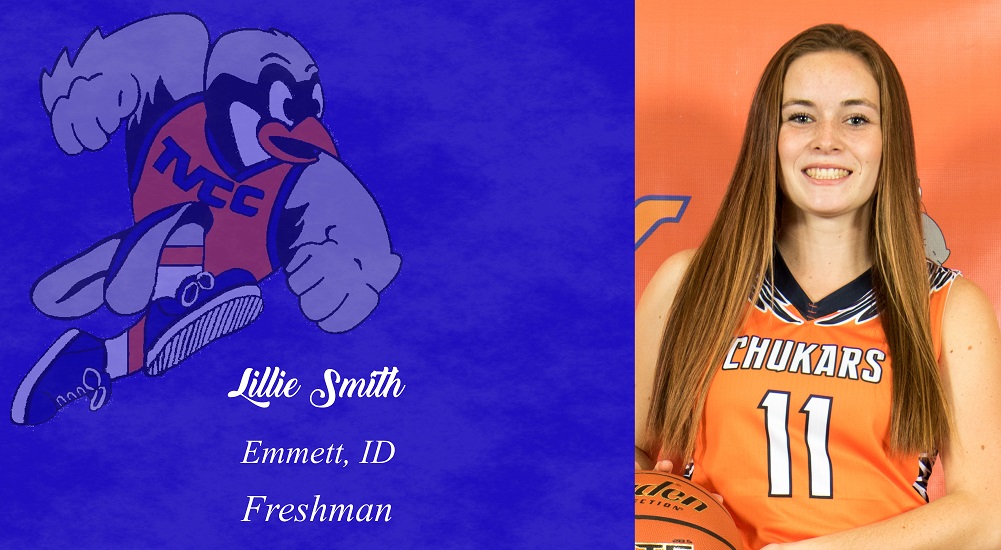 (Ontario, OR) - Freshman Lillie Smith came off the bench to lead the lady Chuks in the upset win over Southern Idaho 68-61 on Tuesday evening in John J Easly gymnasium.
Smith knocked down 17 points on 5-9 shooting including 3-6 from the 3 point line and 4-5 from the free throw line.
Freshman Lillian Kelley added 11 points and freshmen Kierra Hernandez and Samantha Jessop each added 10 points. Jessop also grabbed a game high 14 rebounds.
The Chukars, 8-5 in the preseason, will host Yakima Valley College on January 2nd, which will also be Fan Appreciation night.