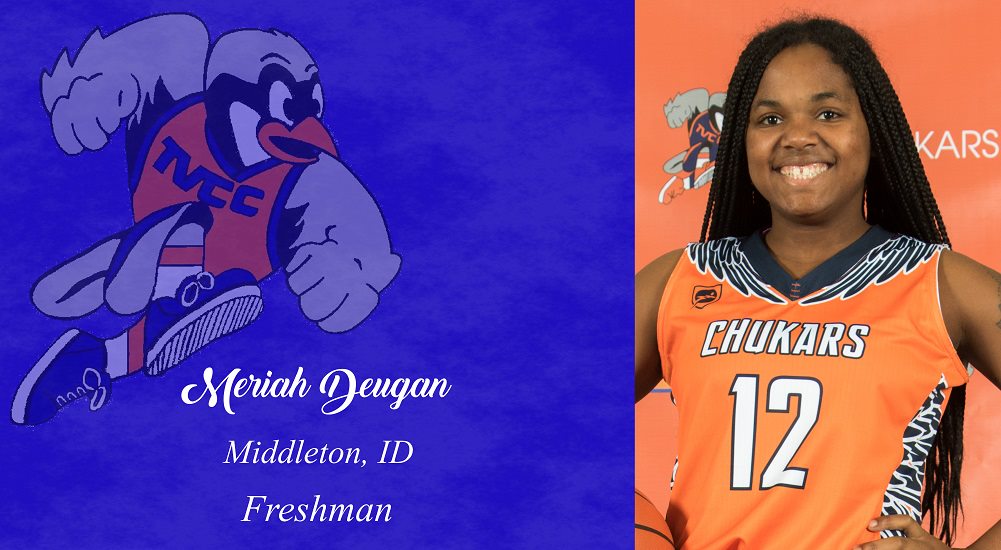 (Twin Falls, ID) - TVCC women's basketball team dropped a tough match with Dawson CC Saturday afternoon in Twin Falls, Idaho, losing 97-90.
All five Chukar starters scored in double figures. Freshman Meriah Deugan and sophomore Paige Vorwaller led the 16 points each. Vorwaller also grabbed a game high 16 rebounds.
Sophomore Tara Chamberlain added 14 points and freshmen Macy Markus and Lillian Kelley each scored 12 points.
The Chukars, 3-3 on the season, will host the Alumni and Portland CC this coming weekend.