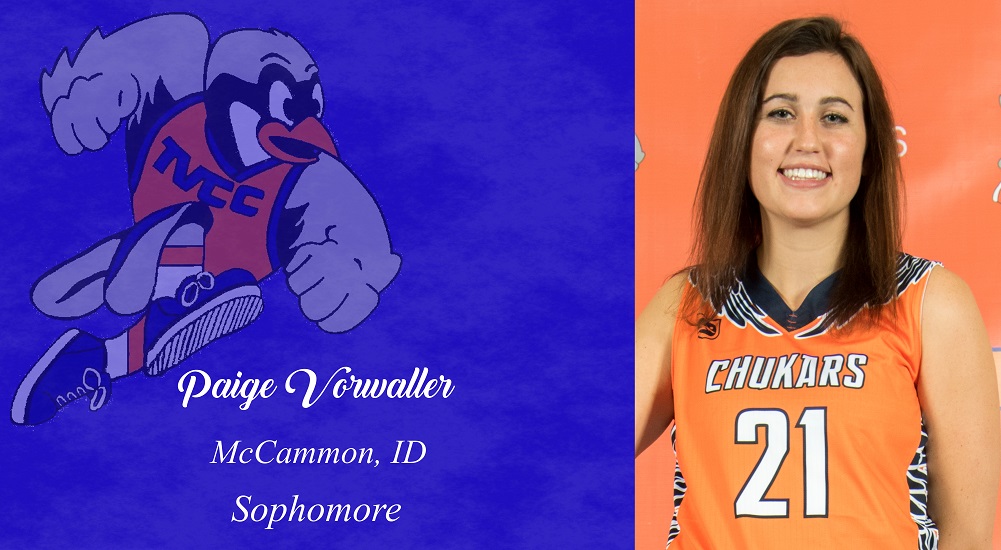 (Twin Falls, ID) - Sophomore Paige Vorwaller led the Chukars with a double double 25 points and 11 rebounds in a cruising victory over Minnesota State CC Friday afternoon in Twin Falls, Idaho.
Sophomore Tara Chamberlain added 20 points, 6 rebounds and 5 steals. Freshman Meriah Deugan added 12 points and freshman Samantha Jessop chipped in with 10 points.
The Chukars shot 49% from the field, including 30% from the 3 point line. The Chukars also controlled the boards outrebounding MSCC 50-39.
The Chukars. 3-2 on the season, will take on Dawson CC Saturday in Twin Falls.