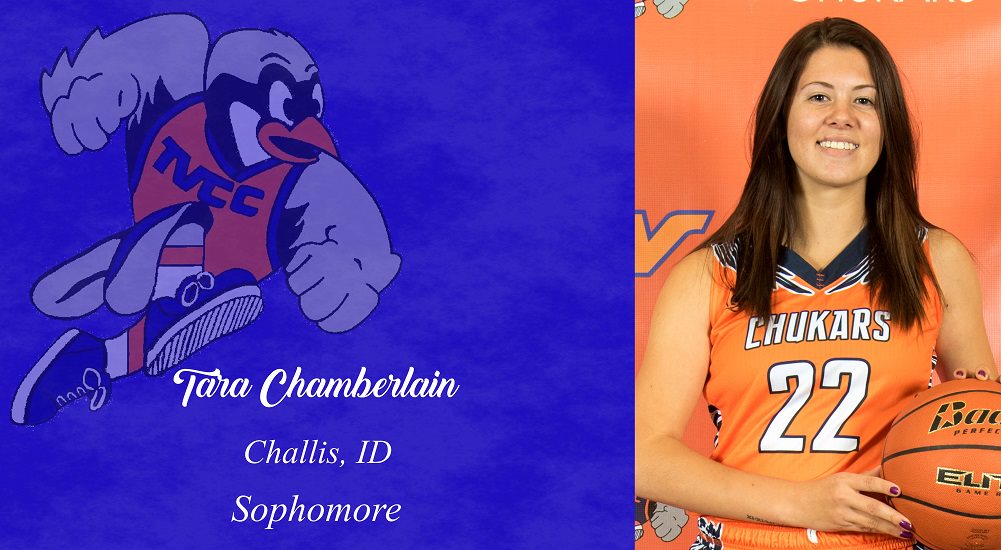 (Eugene, OR) - The TVCC lady CHUKS fell short in Eugene on Sunday, falling to the Roadrunners from Linn-Benton CC 80-73.
Sophomore Tara Chamberlain and freshman Macy Markus led the CHUKS with 17 points each.
Freshman Meriah Deugan added 15 points and 7 boards, while Lillian Kelley added 13 points.
The Chukars, 1-2, will take on the Panthers from Portland CC on Monday.