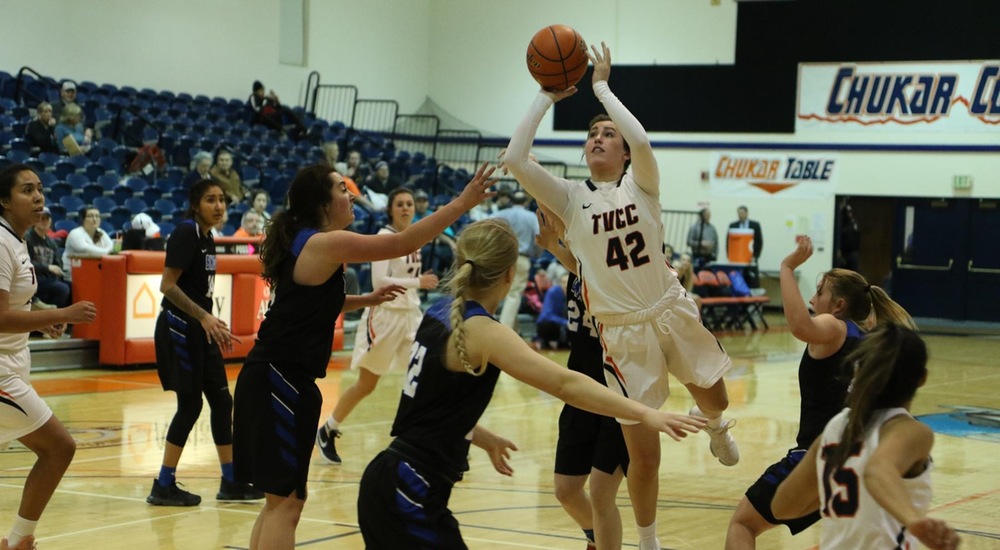 (Ontario, OR) - The lady CHUKS came out firing and blew out the Wolves from Blue Mountain CC 84-47 Wednesday night to open conference play in the East Region. Once again, it was Paige Vorwaller leading the way with 18 points and 9 rebounds.
Sophomore Ashley Wheatley came off the bench to add 14 points, while Tara Chamberlain and Megan Hauner added 10 points each.
The Chukars, 6-6 overall and 1-0 in conference, will travel to Spokane this Saturday.