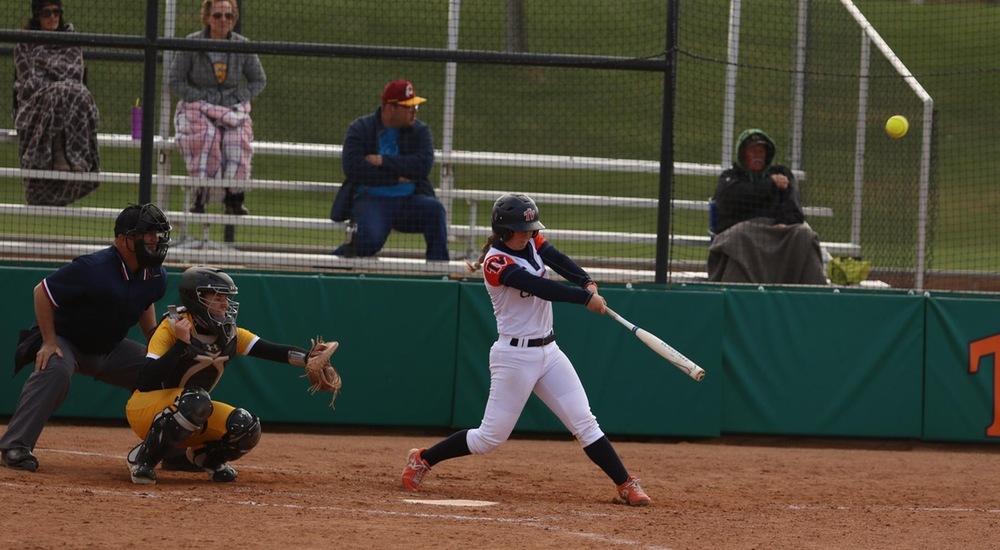 (Ontario, OR) - The TVCC Chukar softball team dropped a double header with the Golden Eagles from the College of Southern Idaho on Tuesday afternoon. The Eagles, ranked number 8 nationally in the NJCAA polls, defeated the CHUKS 12-0 in game one and had to come from behind to down the Chukars 10-8 in the second game.
Game 1 CSI 12 Chukars 0
CSI jumped out to a 5-0 lead going into the 6th inning and then broke it open with 7 runs in the top of the sixth to win 12-0. Maicie Smith and Alexis Mulvaney had two hits in the game to lead the CHUKS. Raelyn Curry suffered her 5th loss of the year.
Game 2 CSI 10 Chukars 8
Starting pitcher Shaylee Flint carried the Chukars into the 6th inning with a 6-4 lead over the Eagles, but the CHUKS gave up 5 runs and then trailed 10-6 going into the bottom of the seventh. The Chukars fought back with 2 runs but fell short 10-8.
Sophomore Jordan Henley banged out two hits including her 9th HR of the season.