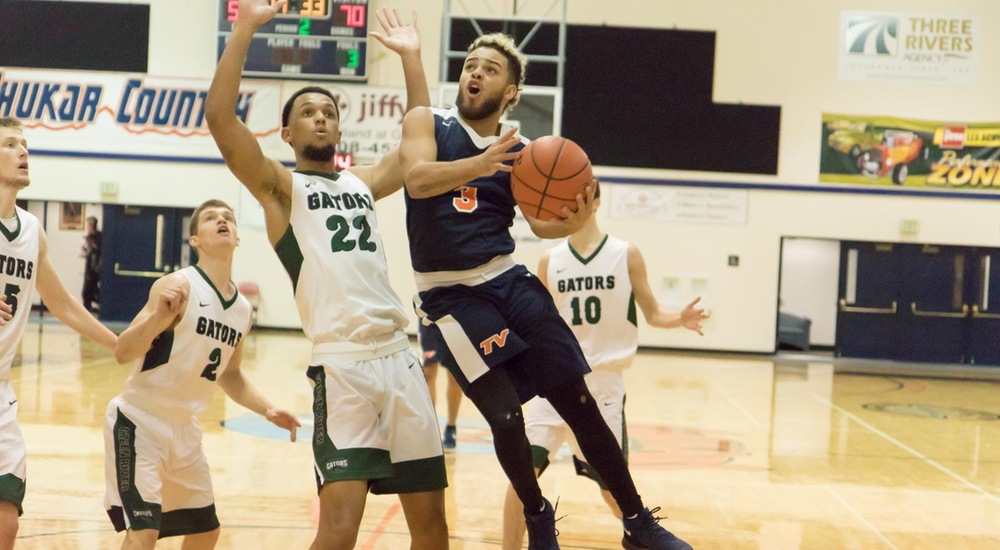 (Ontario, OR) - The TVCC men's basketball team dropped their fifth straight game, losing to the Gators from Green River College 94-77 on Friday night.
Sophomore Jaden Vaughn, once again, led the way offensively for the Chukars knocking down 27 points on 10-22 shooting. Vaughn also dished out 5 assists.
Jonathan Tendale added 17 points off the bench and freshman Dareon House added 14 points off the bench, as well.